Clothing Racks & Garment Racks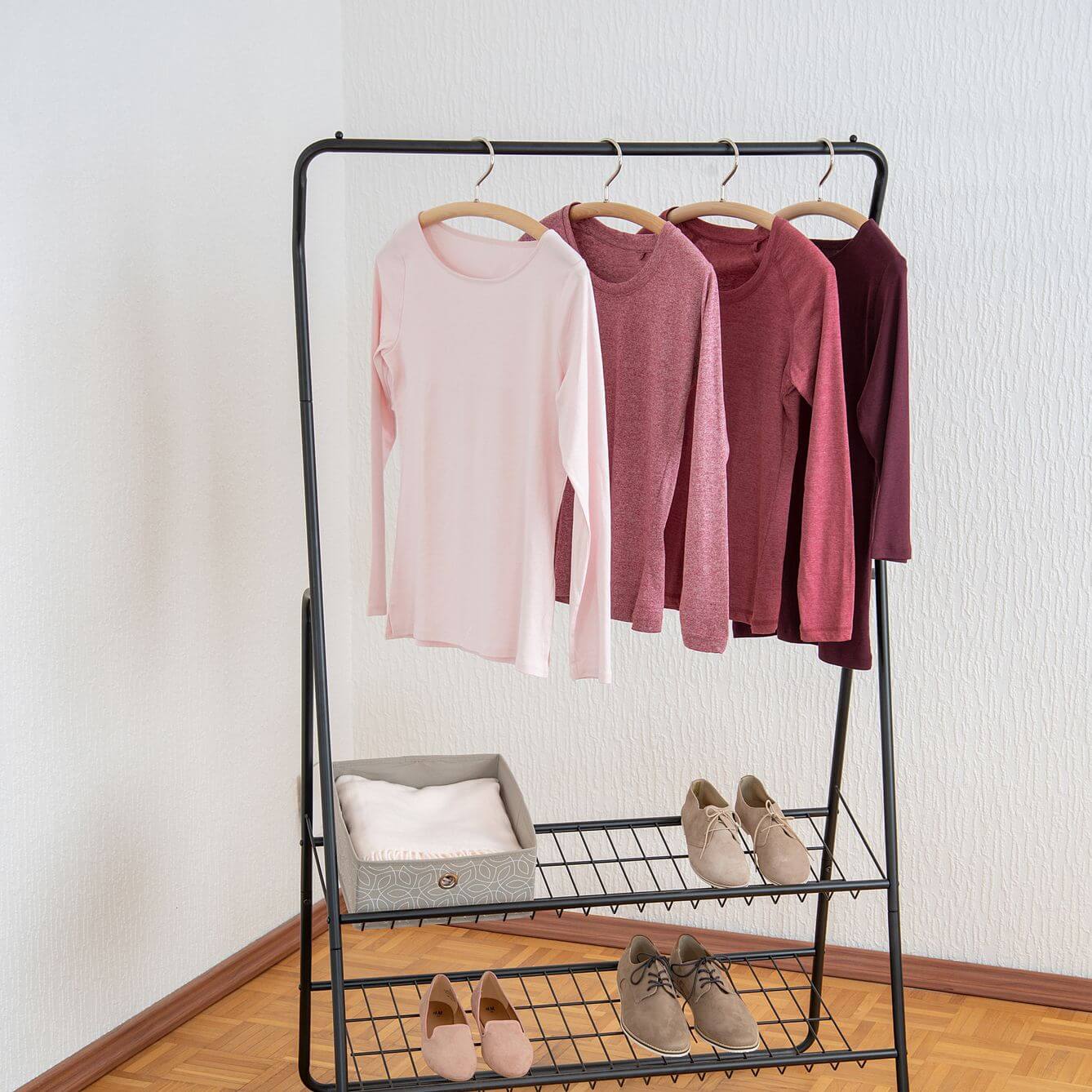 Instant clothes storage, wherever you need it
Whether you have guests coming to stay or just have too many clothes for the wardrobe, these heavy-duty garment racks are great for temporary or commercial use and are available in a range of sizes, styles and colours to suit any application.
From portable garment racks with wheels to fully-fledged freestanding wardrobes, you'll find the perfect wardrobe storage solution right here at Soko & Co.
Our tip: These racks are great for temporary use. If you need a more permanent solution, modular wardrobe shelving may be more suitable.