Get a Free Elfa Design Consultation
Elfa is a Swedish shelving system that can organise every room in the home, from the wardrobe and pantry to the laundry and garage. Fully customisable, completely adjustable and made from high-quality epoxy powder-coated steel, Elfa has been the world's favourite modular shelving system for over 60 years.
Store clothes in smooth-gliding pull-out drawers, organise pantry containers on adjustable shelves, air-dry laundry on collapsible clothes drying racks, and store tools on modular pegboards. You name it, Elfa can organise it.
Elfa storage is designed in Sweden, made in Europe, and covered by a 10-year manufacturer's warranty.

Australia's lowest Elfa prices are at Soko & Co

Australia's lowest Elfa prices are at Soko & Co
Soko & Co is Perth's Elfa shelving design specialist
With almost 20 years of experience designing Elfa storage systems for home and commercial use, we are Perth's leading Elfa retailer. We offer a convenient in-home measure and quote service in the Perth metro area, along with free email or phone consultations for customers all over Australia.
With thousands of other innovative storage products available, make Soko & Co your one-stop shop when it comes to home storage and organisation.
Together, let's declutter your world.
Browse Products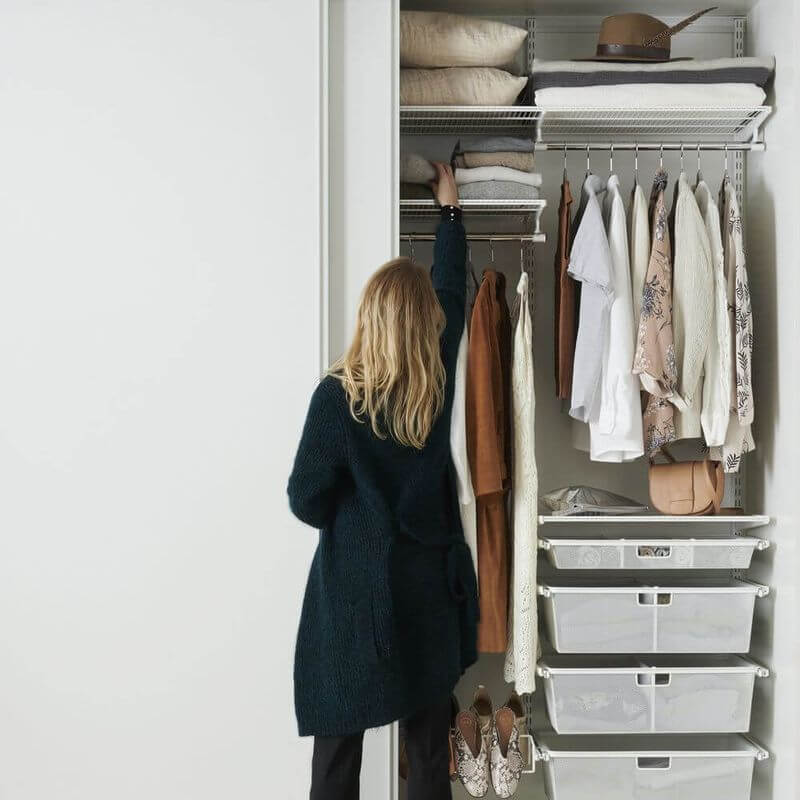 Designing an Elfa shelving system can be confusing, especially if you don't have any experience with Elfa. That's why we offer complimentary design consultations, an in-home measure and quote service, Australia-wide shipping and convenient Click & Collect.
In-Store or Email Consultation
Drop by our Myaree showroom for a one-on-one design session with one of our experienced Elfa specialists. Bring along your dimensions and a few photos of the area so that we can recommend the solutions that will make the most of your storage space.
Alternatively, email your measurements and photos to us and we'll reply with a 3D design, with unlimited design changes and no commitments.
Price: Free!
In-Home Measure & Quote
Let us come to you with our in-home measure and quote service, available in the Perth metro area. We'll take our own measurements and give you a rundown of how best to organise your home, with a 3D design emailed to you afterwards.
Price: $150.00, deducted from any future Elfa purchase.
Why Choose Elfa Storage?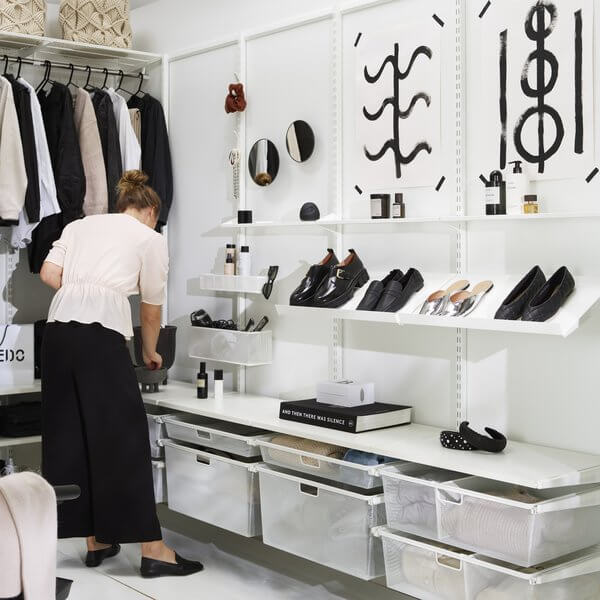 Completely Customisable
Elfa's modular design means you only purchase the accessories that work for your specific home storage storage needs. Add as many or as few shelves, drawers and accessories as you require.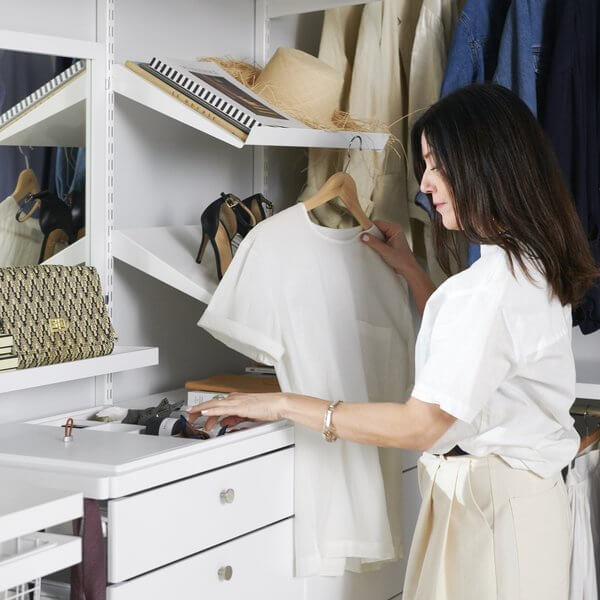 Versatility & Accessories
With hundreds of shelves, drawers and accessories available, Elfa can be used to organise any room in the house. Add, remove or rearrange components at any time.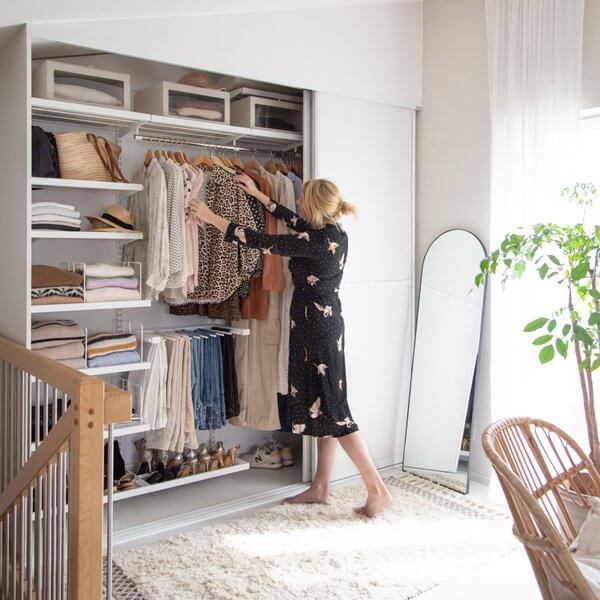 10-Year Guarantee
Elfa is the original modular home shelving system and comes complete with a 10-year manufacturer's warranty. With over 50 years of innovation and knowledge, you should trust nobody else with your home storage.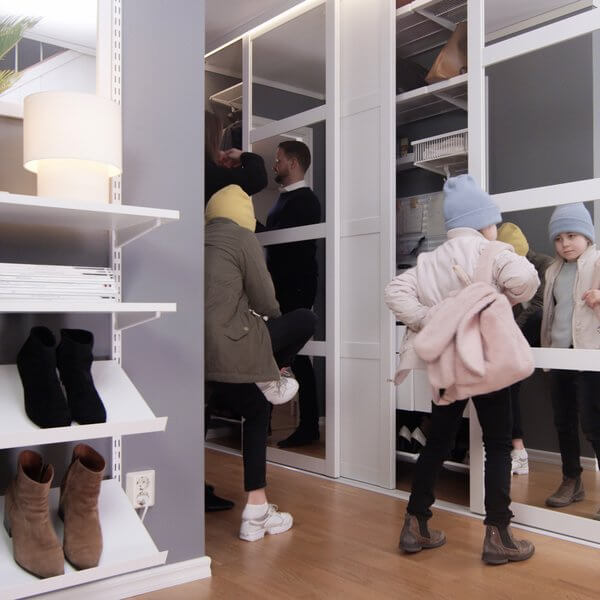 Grows With Your Family
Over time, every family's storage needs change. When you outgrow certain areas of your Elfa storage, you can easily reconfigure or repurpose old shelves, drawers and racks in other areas of the home.
Design the wardrobe you've always dreamed of
Elfa offers a wide range of storage solutions that can be tailored to fit wardrobes of any size or layout. Whether you have a small built-in or a spacious walk-in wardrobe, Elfa can be customised to improve access to your clothes and make the most of your available space.
From ventilated Wire Shelves that promote airflow to premium wooden Decor Shelves, there is a solution to any problem and every budget. Complete your Elfa wardrobe with Gliding Mesh Drawers, wall-mounted Shoe Racks and adjustable Clothes Hanging Rods.
Flexible, modular pantry and cupboard storage
From complete pantry renovations to simple over-door storage, Elfa can do it all. Install adjustable pantry shelving that works with your needs, rather than fixed shelving that you have to work around. Add Gliding Mesh Drawers to organise everything from utensils to plates, and keep them organised with Mesh Drawer Dividers.
If your kitchen doesn't have enough built-in pantry storage, you'll love Elfa's Utility Wall & Door storage system. It can be hung over the door with no tools or drilling required, or mounted on the wall in slim spaces.
Turn kitchen shelves into gliding drawers with Elfa's Easy Glider system. Quick and easy to install yourself, Easy Gliders offer a fantastic way to improve access to hard-to-reach kitchen cupboards.
Fall in love with your laundry
Australian laundries are notoriously small, which is why space-efficient storage is a must. Elfa's range of Wire Shelves, Gliding Mesh Drawers and Drying Shelves are the perfect way to stay organised.
Add adjustable shelving and collapsible drying racks above the laundry trough, and pull-out drawers under the laundry bench. Store brooms, mops and cleaning equipment in Elfa's Storage Track.
High-quality, heavy-duty garage shelving
Keeping your garage or workshop organised isn't always easy. Tools get mixed up, brushes get put back in the wrong place and there's always one screwdriver that hasn't been seen for years. Elfa's modular shelves and storage accessories are the perfect way to take back control of your garage.
Each Elfa W: 45 or W: 60 section can hold up to 200kg of evenly distributed weight (40kg per shelf). Shelves can be added, adjusted or removed at any time, making Elfa the perfect heavy-duty shelving solution that grows with you. Innovative storage systems like Storing Board and Storage Track make it easier than ever to organise power tools, bicycles, brooms and sporting gear.
And with all of your garage and workshop essentials easily accessible, you won't have to go rummaging through drawers to find that screwdriver.
Put your home office to work with Elfa
In a world where remote and hybrid working arrangements are gaining popularity, your home office has never been more important. And with Elfa's range of smart storage solutions, your home office has never been easier to organise.
Elfa's range of Click In Melamine Shelves and Work Benches work wonderfully as bookshelves and office desks. Storing Board and a few Reversible Metal Shelf Trays make quick work of cluttered stationery and paperwork. Mesh Utility Baskets are the simplest way to organise notebooks above your desk or charging cables underneath it.
Sustainability Matters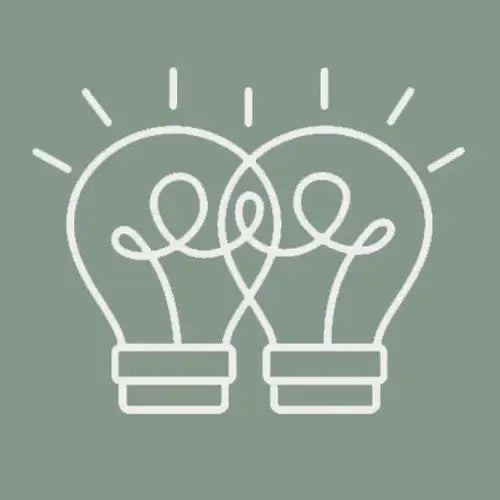 Sustainable Materials
70% of Elfa's steel is recycled, and the forestry origin of timber products is always verified. All of Elfa's wood-based boards are Carb II and E1 compliant, and only low-VOC varnishes and powder coatings are used.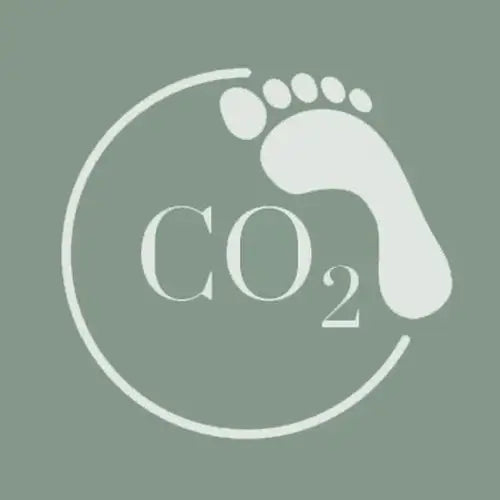 Low Carbon Footprint
The Click In system's 2021 redesign reduced Elfa's carbon footprint by 12% on its most popular lines, without compromising on quality or load-bearing capacity. The 2023 range and packaging refresh has also reduced Elfa's total plastic use by 2%.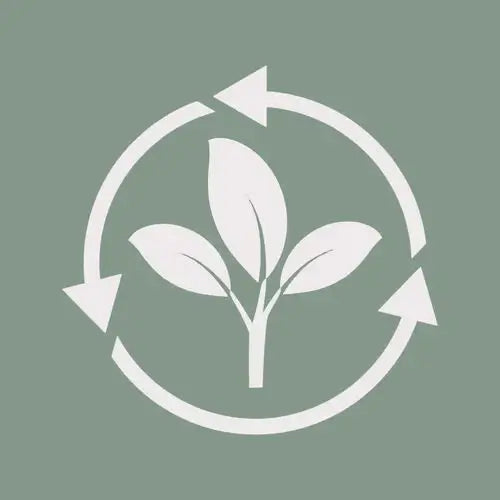 Circularity in Design
Cheap, poorly-made items have short lifespans and need to be replaced more often. Elfa's products are guaranteed to last for at least 10 years, meaning that fewer natural resources are consumed over the life of the products.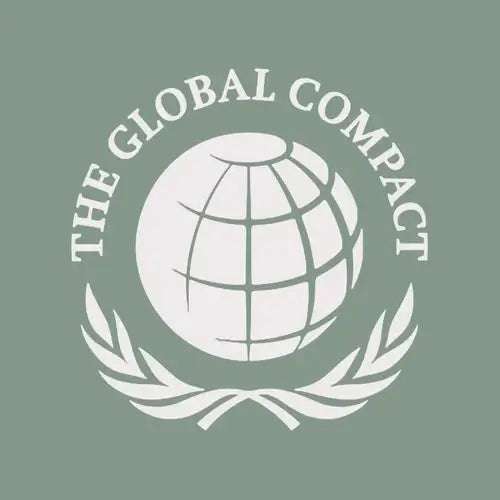 UN Global Compact
Elfa signed the UN Global Compact in 2018, and is actively supporting UN Sustainable Development Goals such as Responsible Consumption and Production, and Decent Work and Economic Growth.